OCTOBER

"Dog Of The Month"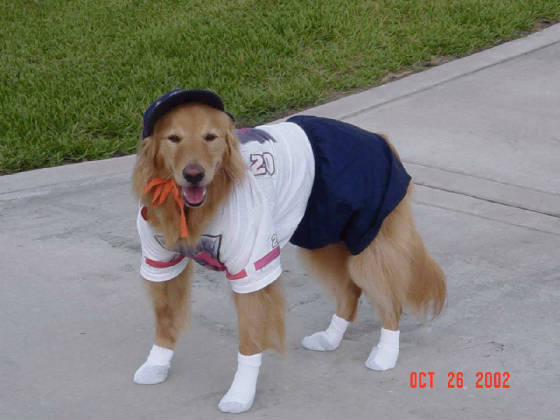 (MEMORIAL)
HANDLER
RYNA LAVALLE

Monthly Dinner Meeting
Our Next Meeting
November 7th
at the new time of 6:30
Hurricane Dockside
3351 Burleigh Blvd (441)
Tavares
6:30 PM - (New Time)

Meeting Room - 1st Floor

Our Dogs are Invited!
( Hurricane's has requested all dogs are well brushed well
before coming to restaurant, to eliminate excess hair on the floor)
**************************
Information
New Facilities:
AdventHealth Care Center (Waterman)
Fountain Inn
4501 Waterman Way - Tavares
(Directly Behind Waterman Hospital)
**Visits can be made any day ay anytime**
~~~~~~~~~~~
Good Samaritan Society - Florida Luteran
450 N. McDonald Avenue - Deland
Second Thurday - 10:00AM
~~~~~~~~~~~~~~~~~~~~~~~~~~~~~~~~~~~~~~~~~~~~~~~~~~~~~~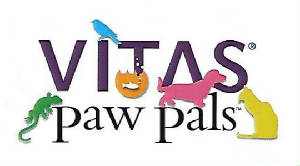 Vitas Healthcare is looking for additonal volunteers
to join in their "Paw Pals Program"
Visiting with Hospice patients in Hospitals, Nursing Homes
Assisted Living Facilites & in their Homes.
There is a training session required for you to attend before
visits can be made. Vitas will gladly accomodate your schedule.
If you would like to become a participant in the program
Please contact Ryna via email or cell.
~~~~~~~~~~~~~~~~~~~~~~~~~~~~~~~~~~~~~~~~~~~~~~~~~~~

*** WATERMAN HOSPITAL VISITORS ***

WE ARE NOW VISITING IN THE LOBBY, CANCER CENTER,
INFUSION CENTER AND PHYSICAL THERAPY
PATIENT FLOORS:
3 North & South, 4 South, 5 North & South
AVANTE - LEESBURG & MT. DORA

OPEN DAILY FOR VISITS
RULEME IN EUSTIS
VISITS CAN BE ANY DAY AT 10:00 OR 2:00
Clermont Visits:

Superior Residence has a Memory Care Center
in a separate wing,
Activity Director is asking for visits from our dogs.
Set Times are Mondays @ 1:30 and Wednesdays @ 1:00
If you are available other times for visits please contact -
-
Gannica at the facility:

(352) 394-5549
(352) 394-5549
She is very anxious to have you come!!
*************
We now have several facilities that are open
Saturday and Sundays (S/S) for visits
at either 10:00 or 2:00
they are:
Ruleme - Eustis - S/S - 10 or 2
Bayview - Eustis - S/S - 10:00
Avante - Mt. Dora - S/S - 10 or 2
Heritage - Mt. Dora - S/S - 10 or 2
Waterman Cove - Tavares - S/S - 10 or 2
Lake Port Square - Leesburg - S/S - 10 or 2
Mayfield - Leesburg - Sat - 10 or 2
(1st, 2nd or 4th weekend only)
Lady Lake Specialty - S/S - 10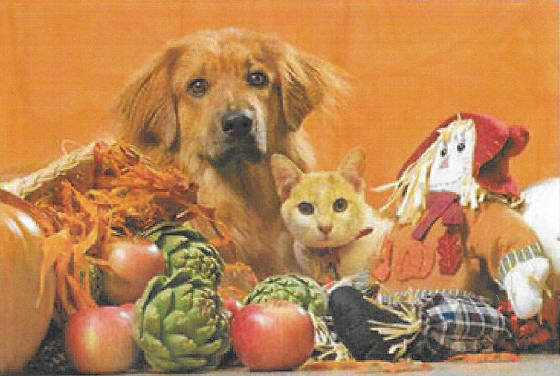 Happy
Thanksgiving
NOVEMBER

CALENDAR ABBREVIATIONS:
E - EUSTIS, MTD - MOUNT DORA, TAV - TAVARES,
U - UMATILLA, LSBG - LEESBURG, LL - LADYLAKE, CLR - CLERMONT,
DEL - DELAND

MONDAY










WEDNESDAY




























THURSDAY







FRIDAY

1







SATURDAY

2

UNABLE TO WRITE

FLORIDA HOSPTAL

WATERMAN
2:30

AVANTE -MTD OR

RULEME - E ANYTIME

BUILDING BLOCKS

MINNEOLA -9:00


MISSION OAKS-LL-10:00

3

4

5

6

7

9

BUILDING BLOCKS MINNEOLA- 9:00

SUPERIOR - MEMORY CARE - CLR-1:30

MISSION OAKS-LL-1:30

AVANTE - MTD OR

SUPERIOR ASSTD LIVING - CLR - 11:00

BUILDING BLOCKS - MINNEOLA - 9:00

STERLING HOUSE - TAVARES - 10:00

LIFESTREAM - LEESBURG - 10:30

RECOVERY VILLAGE - 1:00

SUPERIOR - MEMORY CARE - CLR-1:00

FOUNTAIN INN - TAV - 2:00

WATERMAN HOSPITAL
10:00


BROOKDALE-CLR - 10:30

BROOKDALE MEMORY CARE &

ASSTD. LIVING-CLR - 11:00

SPRINGS AT LADY LAKE

11:00

GRAND VILLA - DELAND

9:45




BUILDING BLOCKS MINNEOLA - 9:00

THE COVE AT TAVARES VILLAGE - 10:00


LADY LAKE SPECIALTY - 10:00




MISSION OAKS-LL-10:00

BROOKDALE - GRAND COURT

TAVARES-1:30




LAKEVIEW TERRACE

ALTOONA 2:30

FLORIDA HOSPITAL WATERMAN

2:30





10

11

12

13

15

16

BUILDING BLOCKS MINNEOLA- 9:00




SUPERIOR - MEMORY CARE - CLR-1:30

MISSION OAKS-LL-1:30

LEESBURG HEALTH & REHAB - 2:00